NIBCO
Buy a product whose reputation guarantees quality
NIBCO is a multinational company with more than 110 years of experience in production of top quality products, a leader with innovative vision that will always be one step ahead. NIBCO products are used in residential, commercial, industrial, fire protection and irrigation systems all over the world. NIBCO headquarters are in Elkhart, in the US state of Indiana, and it manages 12 manufacturing plants that are situated in the United States, Mexico and Poland.
NIBCO manufactures products in compliance with the current revision of the International Standard ISO-9001 and all products are under permanent control of the US National Sanitation Foundation (NSF), which at least four times a year tests the product quality. The product which test results are positive acquires a NSF-pw sign. NSF-pw is an indicator that product has permission to be used for sanitary water installation (pw – potable water). Besides that, raw materials for PVC-C and PVC-U pipe and fitting production do not contain lead stabilizers, so they are in compliance with rigorous sanitary norms. The quality of manufactured pipes and fittings is also confirmed by the quality production certificates awarded by the TUV Management Service GMBH from Munich for Lodz based plant (Poland), and BVQI for plants in the US – Goshen, Charlestown and Denmark.
Besides, in order to better understand the materials, NIBCO cooperates with faculties and colleges. However, the best example that testifies the product quality is the fact that NIBCO gives a 50-year warranty on its PVC-C and PVC-U systems.
NIBCO… You are not just buying a (brand) name you are buying a product which reputation guarantees quality, knowledge, 100 years of experience and counting, availability and technical support not just during the purchase but afterwards as well. You're buying NIBCO.
A 50-year warranty
The possibility of producing all installations with a single system (plumbing, heating, cooling…)
Much faster installation work when compared to other installation materials
Easier maintenance and reduced costs of maintenance
A product that meets the standards of the latest european norms
A system that owns certificates for use in domestic and foreign markets (european, russian, us…)
Reliability and safety confirmed via fifty years of application
Non-combustible material
Neutral in contact with chloride in drinking water
Products made of contemporary ecological raw materials
Quick, easy and safe installation without the need for special tools
Sounds and vibrations attenuation characteristic
Maximum operating temperature of 82ºc/7 bar, malfunction temperature at 95ºc/8 bar/
Market availability
Competitive price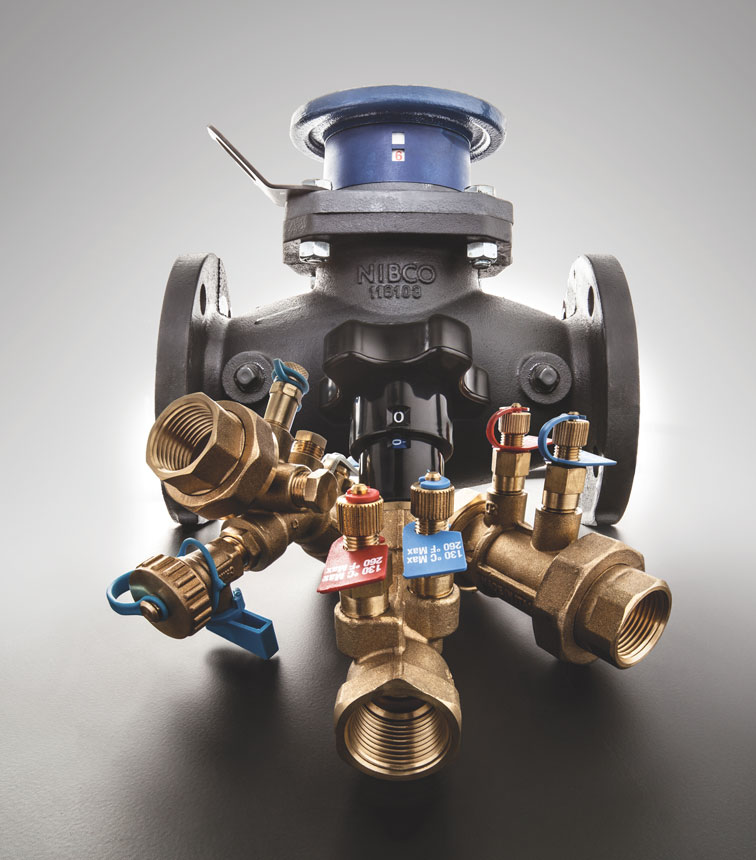 GIRPI
Safety for your pipeline and safety for the contractor and end user
The company GIRPI was established in 1971, as ELF Group took over GIR and merged it with P.I. (Plast Industrie)
GIR was the first plant in France for production of PVC fitting using injection technology and was founded in 1957 in Marseille. P.I. (Plast Industrie) was a plant that specialized in the production of high pressure systems.
GIRPI became a member of ETEX Group in 1984.
The ETEX Group formed the ALIAXIS Group in 2003, in order to put all manufacturers who specialize in polymer systems under the same roof.
ALIAXIS Group is one of the biggest systems in industry, it employs more than 15.000 people and is present in over 50 countries worldwide, and is represented through more than 100 production companies.
GIRPI is dedicated to constant development of its products in order to satisfy market demands. Production with storage area spreads across 65.000 m², production takes place on 45 injection machines from 60t to 1500t and with 1200 production moulds. GIRPI manufactures products in compliance with the current revision of International Standards ISO-9001 and ISO-14001. Its products have a health and safety certificate OHSAS 18001, while GIRPI itself is one of the founders of the Green Building Council in France. GIRPI ensures full control of the production process in each phase and quality of the final product is tested through series of various tests, thus ensuring safety of your pipeline as well as safety of the contractor and the end user.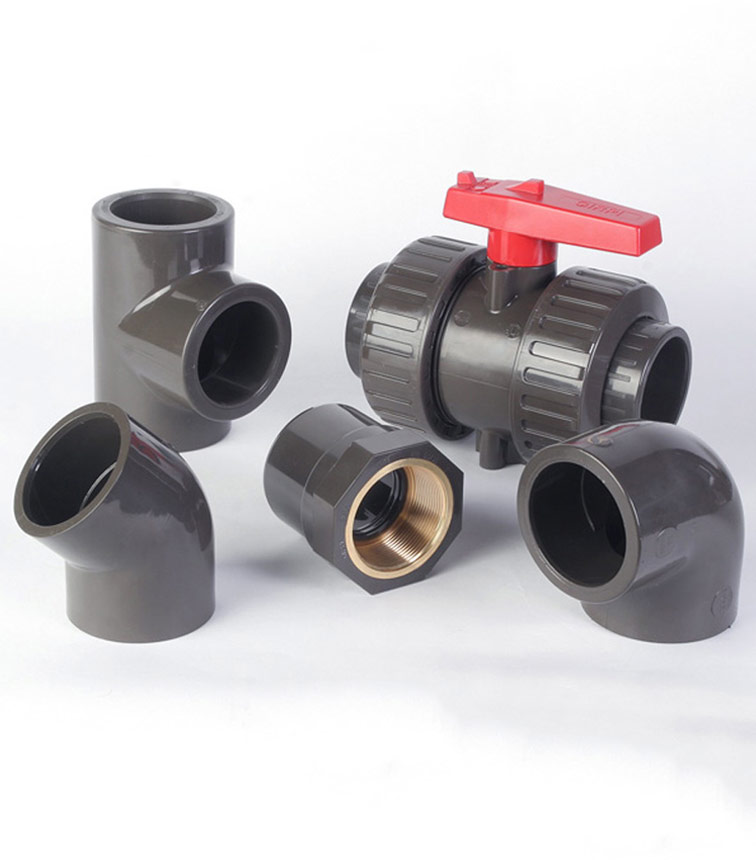 COMER
For any application in piping systems with pressures up to 16 bar
The company COMER was founded in 1978, thanks to entrepreneurship skills of Stefano Compagnoni who, after acquiring major experience in production of moulds, decided to found his own company. During years, the company Comer recorded major growth and today it has several different production facilities, including the two latest near Genoa in Italy: a facility in the Municipality San Colombano Certenoli is owned by the company Comer since 1990 and it specializes in valve production, and a facility in the Municipality Casarza Ligure, founded in 2004, specializing in production of pipe fittings, especially high-diameter fittings. Despite major success, Comer remains family owned enterprise and it is still managed by its founder Stefano.
Products of the company Comer include wide range of U-PVC and ABS pipe fittings for welding with solvent cement (adhesive) and BSP thread, PE100 and PPH fitting for butt welding, as well as wide range of products suitable for numerous markets and implementation such as: chemical industry, water supply distribution, installations for irrigation and in general for every implementation in pipeline systems with pressures up to 16 bar. They are particularly used in food industry, it being a sector in which products of the company Comer satisfy the strictest international regulations for U-PVC compatibility with food fluids.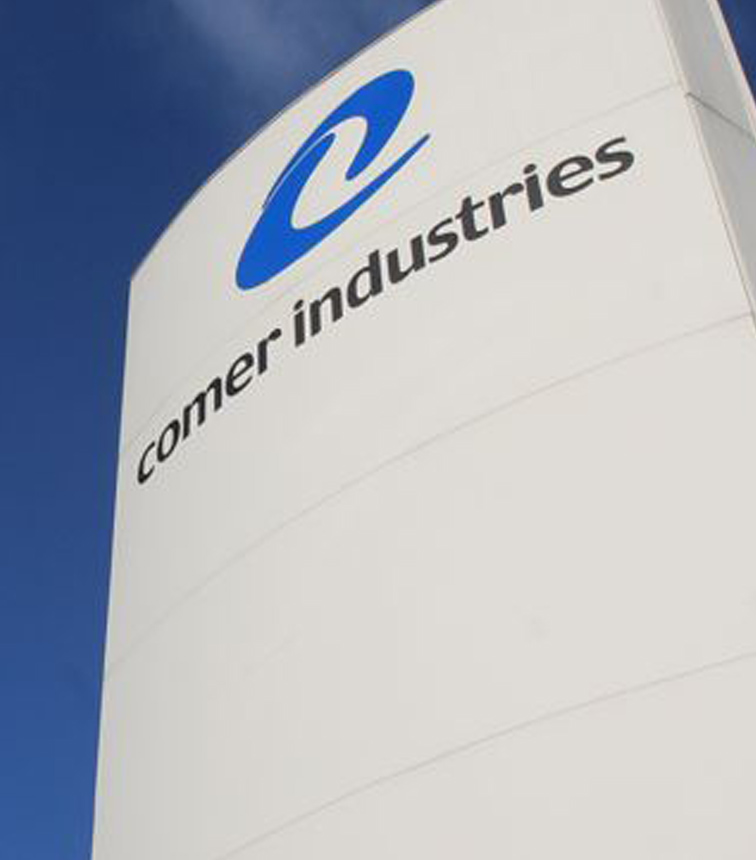 LA.RE.TER.
100% pure raw material without added recycled material
LA.RE.TER is a company founded in 1961 that has been producing PCV and PE pipes for more than 50 years. Products of this company are used in industry, for construction of water supply pipelines, sewage and wastewater and in agriculture for irrigation.
Seriousness and reliability of the company LARETER is additionally confirmed through implementation of products in different projects, a wide range and continuous innovation of products that are offered as well as products made out of 100% pure raw material and without added recycled material, capable of satisfying the most demanding buyers.
Thanks to major stock of finished products in the warehouse, we can meet very short delivery deadlines. The company LARETER currently distributes its products in more than 30 countries all over the world.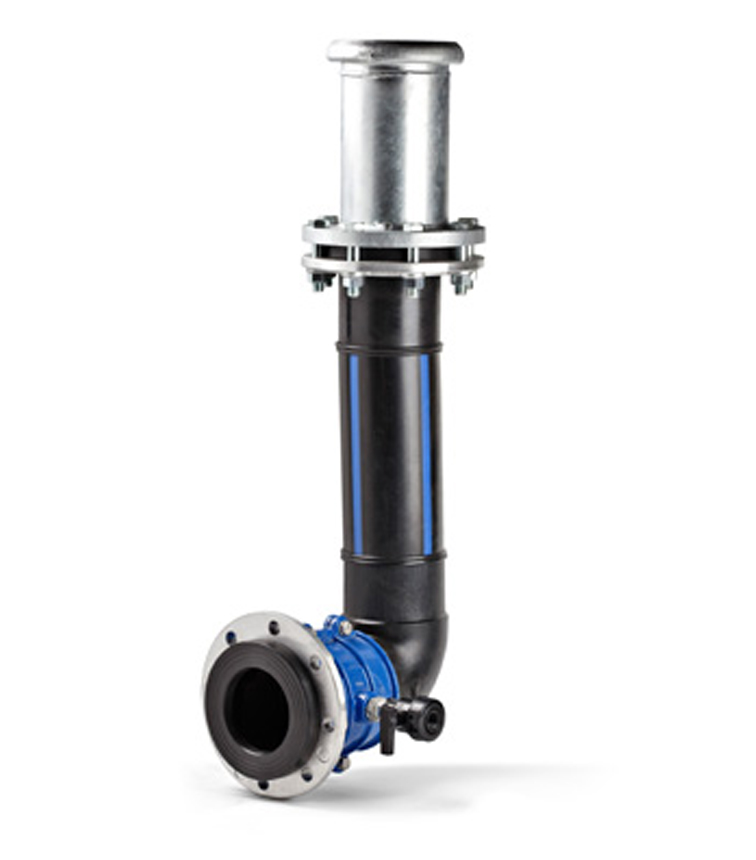 MULTITUBO
A system with a unique concept
A system with a unique concept
Multilayer pipes PERT/AL/PERT
+ press fitting
+ push fitting
+ thermo-fusion fitting
= 1 system, MULTITUBO SYSTEM
MULTITUBO was created in 2004, when three companies, each being one of the best in Europe in its own sphere of business, decided to join forces and use their knowledge gained through decades of work and state of the art technology in making of their own brand.
WRW Westfälische Rohrwerke – a German company which business involves development and production of pipes.
Worldwide longest experience – more than 30 years – in the production of overlapped welded Multilayer Composite Pipes.
1983: First Production of overlapped-welded Multilayer Composite Pipes (production speed: 1 – 2 m/min)
1989 – 2004: Production of Unipipe for the company UNICOR Rohrsysteme GmbH (later UPONOR)
since 2004: Enormous improvement of the pipe quality with regards to improved materials and production technologies
2016: Development of Dim. 90mm and 110mm
Total output of more than 65 Mio. m pipe per year
Multicapas Industrial – a Spanish company which business involves development and production of fittings.
DW Verbundrohr – a German company which business involves production management, marketing and sales. Distribution network is present in more than 40 countries all over the world.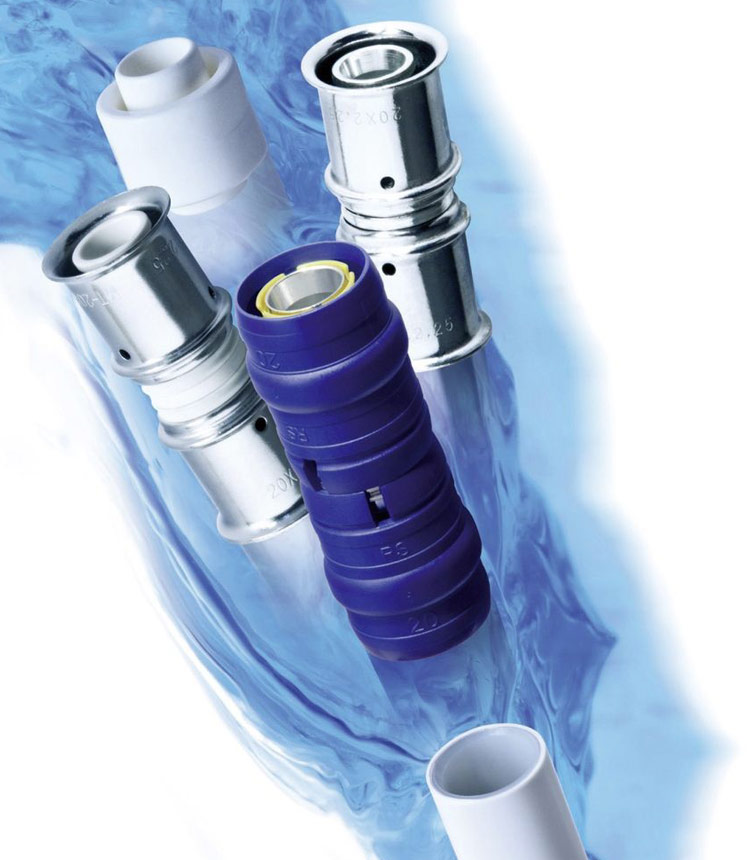 GRIFFON
Committed to professionals
Griffon is the international specialist in the field of adhesives, sealants, soldering products, lubricants and maintenance products. Griffon offers unique, high-quality product ranges aimed at providing solutions for the professional.
Back in the nineteen sixties Griffon had the patented answer to the rapidly growing demand for adhesives for plastic piping systems. In addition to PVC cements numerous complementary plumbers' products were introduced, such as lubricants, soldering and sealing products. Since then Griffon has developed into and internationally recognized specialist in the area of connection technology for plastic and metal piping systems.
As the adhesive specialist for the professional Griffon also offers a complete range of wood and construction adhesives. In the field of mounting Griffon is well known with the extensive Poly Max range – solvent free construction adhesives of absolute top quality – recognizable by the outstanding red cartridges.
So no matter what kind of connection you wish to make; Griffon provides the best solution for the job. Well-known Griffon products are UNI-100 and WDF-05 PVC Adhesives, S-39 soft soldering flux, Kolmat sealing paste and the construction adhesive Poly Max.
With over 35 years of experience, Griffon's reputation for offering the widest product range, highest quality, excellent service and reliable delivery.
The company has co-operated in joint projects with major European companies such as GIRPI, NIBCO, Dyka, Wavin; as well as establishing long standing relationships with key raw material suppliers to guarantee the best possible products.
In addition to quality, innovation is one of Griffon's core values. Griffon is continuously looking for new and better solutions. Existing products are constantly improved so that they do not only work better, but also are more user and environmentally friendly. Through extensive research and close contact with end-users and manufacturers Griffon introduces innovative solutions for connecting problems time and again.
GRIFFON, A NAME ASSOCIATED WITH WORKMANSHIP